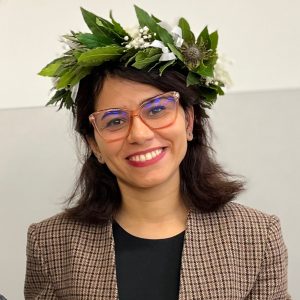 Evaluation of biodegradable textiles produced by FDM additive manufacturing technology
As an innovative production technology, 3D printing is becoming increasingly popular in fashion. Besides, sustainable filaments are receiving attention due to the introduction of 3DP technology in the fashion sector. However, zero waste production is still an underdeveloped approach to reaching the most efficient level. This led to the attention of biodegradable material and additive manufacturing as the production technique.
The experiment aims to evaluate the characteristics related to the flexibility of printed geometries. Due to the growing trend of biodegradable 3D printers in fashion, we investigated whether these materials achieve the same degree of flexibility as non-biodegradable 3D printer materials.
Additive manufacturing
Biodegradable material
Flexibility